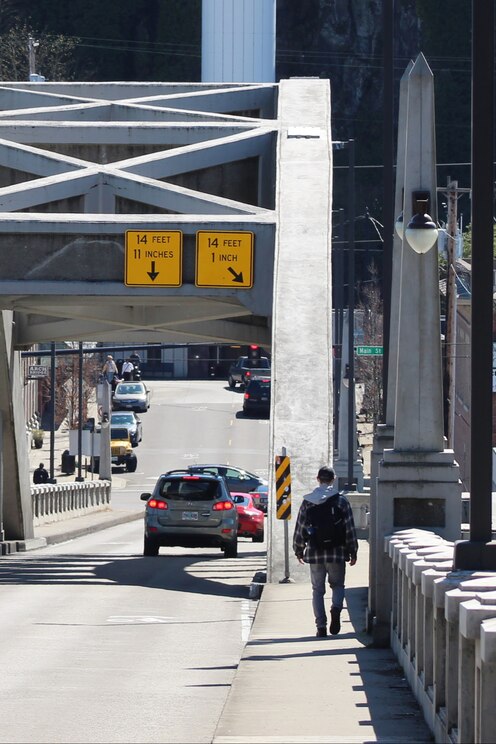 ThornTour: Historic Oregon City!
ThornTour: Historic Oregon City!
FLEXIBLE START TIMES: For groups of 3 or more, contact me to arrange start time! For 2 or less, start times at 8am-9am-10am, 5pm-6pm-7pm. First, we overlook epic Willamette Falls and learn how it influenced world history! Then, we stroll McLoughlin Promenade pass multiple heritage homes in the Oregon City…
На это Впечатление трудно найти свободные места.
Языки, на которых проводится Впечатление
Английский
Hello! I'm Adam "Thorn" Smith, lifelong resident expert, friend to all, and master of amazing experiences! After twenty-five years as teacher, travel writer, and tour guide--on 5 continents and 50 countries so far--I decided to share my uniquely Oregonian experiences. To really see Oregon, you have to go like a local, and no one knows or shows off Oregon like I do. I'll be your host and look forward to meeting you! I love sharing local HISTORY, NATURE, and CULTURE. Knowledge is my big joy, and I've got facts, figures, and fabulous trivia that even most Oregonians won't know! I've studied and taught global and local history for years, I continually research and am convinced that you won't deny the mind-blowing impact Oregon City has had on all mankind! This town is arguably the most important place on the planet! Come find out why. Adam
Раздел навигации для страниц отзывов
FLEXIBLE START TIMES! Contact me to schedule! Historic Oregon City is packed with world-firsts and plenty of peculiarities! The Most Influential Waterfall In The World, Birthplace Of The Age Of Electricity, Tomanowos: Earth's Most Amazing Meteor, The Endless Whiskey Menu, Irrefutable Father Oregon, Spruce Goose's Second "Flight", The Invincible Tree, Oregon's Quirkiest Currency, and The Indigenous People's Renaissance...
При отмене бронирования любого Впечатления в течение 24 часов после оплаты вы получаете полный возврат.
Общайтесь только через Airbnb. В целях безопасности не переводите деньги и не общайтесь за пределами сайта или приложения Airbnb.
Максимальное число гостей в возрасте от 6: 10.
FLEXIBLE START TIMES and MORE THORNTOURS! Contact me to inquire! ThornTours are designed to combine, with compatible times and locations beginning in or near Oregon City, the literal and figurative heart of Oregon. If you have more time, consider more than one ThornTour!
пешая экскурсия
ThornTour: Historic Oregon City!