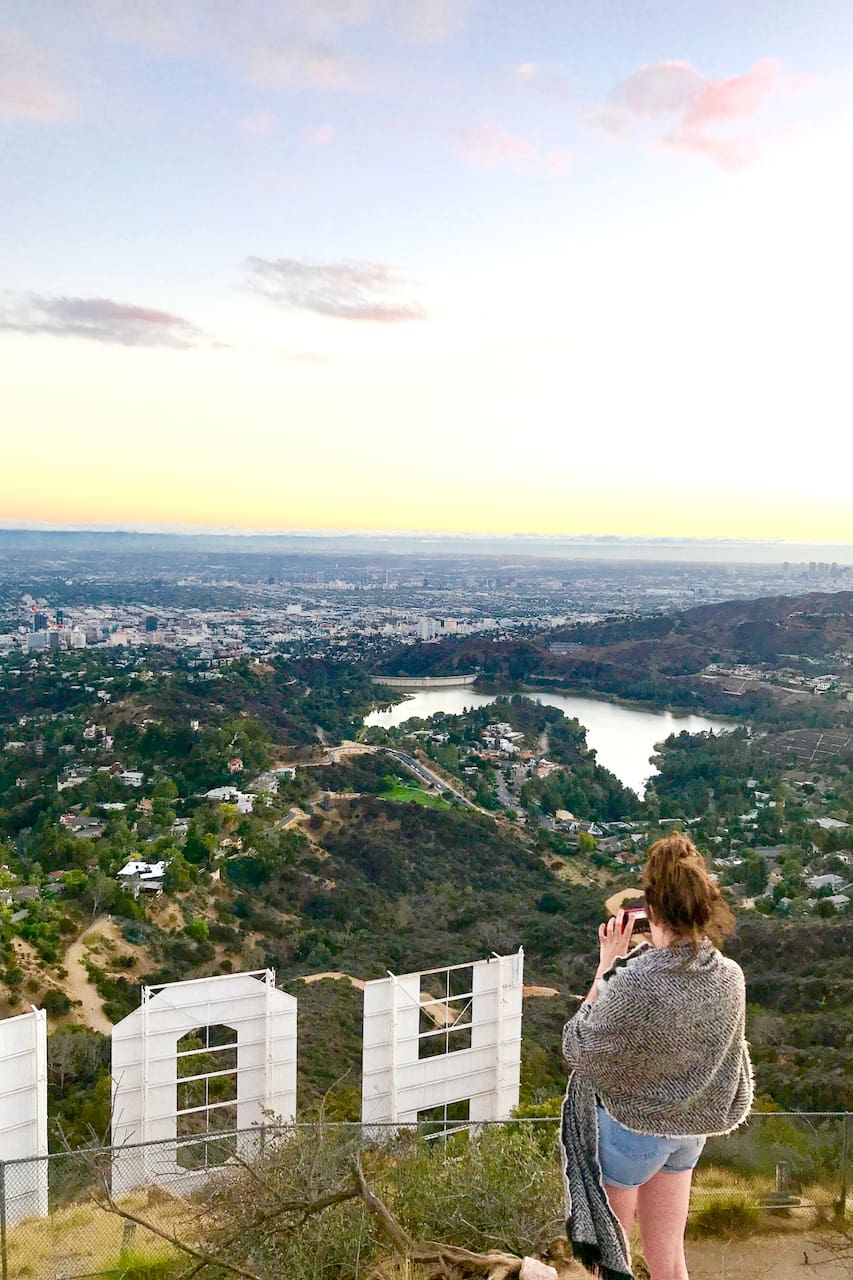 ЛУЧШАЯ ПРОГУЛКА НА ЗАКАТЕ СОЛНЦА К ЗНАКУ HOLLYWOOD
ЛУЧШАЯ ПРОГУЛКА НА ЗАКАТЕ СОЛНЦА К ЗНАКУ HOLLYWOOD
Includes:
Еда, Напитки, 1 билет и Оборудование

Это популярное Впечатление! Его уже забронировало более 3 230 чел.
I'm an avid hiker, Film/TV entrepreneur, certified teacher, top-rated Hollywood Sign Guide and thrilled to host you on The Original Hollywood Sign Sunset Hike at a great season price! We hike to TOP of the Sign for exact moment the sun sets and watch from above as a 360° Sunset turns into a Night panorama of city lights. We photo @ FRONT, BACK, TOP, ABOVE, PLUS views of Sign other tours never see…
Special Early Book Price! All the same stops as other Sign hikes PLUS an additional panoramic view of Sign and Wisdom Tree. I'm the only host that leads my experience so you can be assured of a great time. A. SUNSET AT THE VERY TOP OF HOLLYWOOD SIGN TO THE MAGIC OF NIGHT CITY LIGHTS: (Calendar times 6PM and after) The absolute BEST time for photos all the way up and down! We'll start in warm…
Instagram@HollywoodSignHikeS FREE parking next to this Hollywoodland experience address or Uber, Lyft! Contact me for special time/group requests!
Tickets
Designer's Eye to take great photos of you!
Equipment
Selfie Sticks, Flashlights, Phone Charger, WIFI hotspot connect, Hats, Drawstring bag
MORNING HIKE: Hat, Sunglasses, Sweatshirt
Sneakers or hiking shoes with tread
Charged Phone and/or camera
Airbnb App set to receive all notifications !